Commercial HVAC Services in [territory]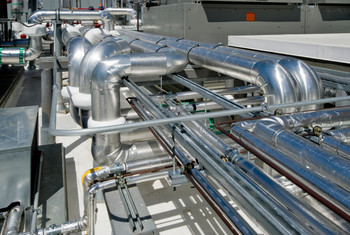 HVAC system maintenance, repair & replacement. [company] provides quick and comprehensive commercial HVAC services.
HVAC & refrigeration system help where, when and how you need it
At [company], our aim is to earn and keep your business by providing comprehensive commercial HVAC services at fair, affordable prices. Our services encompass the following areas:
HVAC system design & project management.
HVAC system maintenance & repair
HVAC system replacement
New HVAC installations
Insulation, air sealing & ductwork upgrades
Refrigeration systems, too! (maintenance, repair & replacement)
If you need HVAC repair or installation services for your commercial property, contact the experts at [company] today. We proudly serve [major cities 1] and the surrounding area. Give us a call today!
Keep your business running comfortably & efficiently
Quality HVAC repairs, maintenance, installation and systems designs in [state]
[company] has years of experience providing commercial heating and air conditioning services to the [territory] area, and we can help you solve your problems. We specialize in HVAC service, maintenance and installation, as well as solutions to prevent your HVAC system from becoming sluggish.
There aren't many times of the year when an HVAC system doesn't need to operate. In commercial buildings, a well-functioning HVAC system is essential for the well-being and productivity of the work force. Commercial HVAC services from [company] are designed to ensure safe, efficient performance of the HVAC system with expert maintenance, repair and replacement of all HVAC equipment.
We provide HVAC services for:
Schools
Libraries
Hospitals
Restaurants
Offices
Medical clinics
Clubs
Municipal buildings
Recreational facilities
Manufacturing plants
Warehouse & shipping facilities
Cut HVAC costs by 30% or more
Because heating and cooling costs often account for around half of a building's total energy expenses, HVAC system performance has tremendous cost-saving potential. [company] can provide expert maintenance to make sure your HVAC system is operating at peak efficiency. If your current HVAC system is more than 10 years old, consider replacing it with a state-of-the-art system that will perform more reliably and more efficiently. A new commercial furnace can operate with an AFUE (annual fuel use efficiency) rating of 90%, as opposed to the 75% AFUE rating of a typical older system.
Building insulation, air leakage and ductwork system performance are other important factors in building comfort and energy efficiency. Instead of ignoring these issues like other HVAC contractors, our heating and air conditioning technicians are trained to inspect, test and assess building envelope and ductwork conditions. We will also make energy-saving upgrades if necessary. When building envelope, ductwork and HVAC system upgrades are combined, it's not uncommon to cut energy use by 30% - 50%.
Contact us today for commercial HVAC estimates
Give [company] a call at 1-800-341-6730 or contact us online to schedule an HVAC system inspection and estimate for any of our commercial replacement, repair or installation services in [major cities 1], [minor cities 1] and nearby areas.
Looking for a price? Get a no cost, no obligation free estimate.